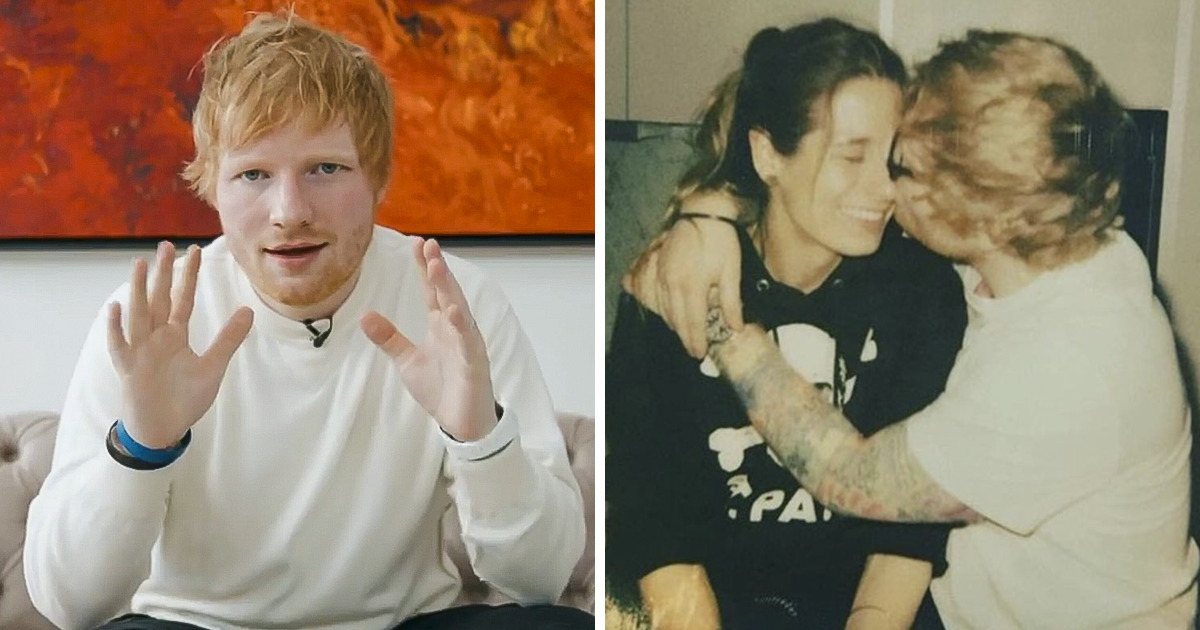 Ed Sheeran has spoken openly about his personal battle with mental health during a year that brought significant changes to his life. His pregnant wife got told she had a tumor, which caused the singer to spiral into feelings of fear and anxiety. The state of being overwhelmed and unable to find relief can be debilitating. And Sheeran's candidness about his experiences serves as a reminder of the importance of breaking the stigma surrounding mental health.
The release of a new album
Ed Sheeran has announced his return with a new album titled "-" (pronounced Subtract) and revealed that the album will explore a challenging time in his life and feature his introspective musings on his "deepest, darkest thoughts."
For him, writing songs serves as his therapy, allowing him to make sense of his emotions.
Going through a series of challenges
The singer and songwriter explained that he had spent a decade working on crafting the perfect acoustic album for Subtract, writing and recording hundreds of songs with a clear vision of what he wanted it to be.
However, at the beginning of 2022, a series of events occurred that significantly impacted his life, mental health, and artistic perspective.
Sheeran opened up about a difficult time when his wife, Cherry Seaborn, was pregnant and received news that she had a tumor, but no treatment was possible until after the baby's birth. They welcomed their second daughter in May 2021.
Additionally, the singer shared that his close friend Jamal, who was like a brother to him, passed away unexpectedly. He also found himself in court defending his career and integrity as a songwriter in a plagiarism lawsuit related to his hit song Shape of You.
These events caused him fear and depression. "I felt like I was drowning, head below the surface, looking up but not being able to break through for air," Sheeran admitted.
According to the singer, this experience motivated him to release an album that reflects his emotions accurately. "It's opening the trapdoor into my soul," he stated.
For the first time, he wasn't attempting to create an album that people would enjoy. Instead, he was releasing something that was honest and genuine in terms of where he was in his adult life. He added that it was his diary entry from last February.
Recently, the Shivers singer announced in an Instagram video that he had returned to social media after admitting that he's not been engaged with it over the last couple of years. He also shared that he had some turbulent things going on in his personal life, and he didn't feel like being online and pretending to be someone he wasn't.
He went on saying that "things are looking up" and he's "back online."
Bright Side/People/Ed Sheeran Is Emotional as He Reveals His Wife Had a Tumor While Pregnant