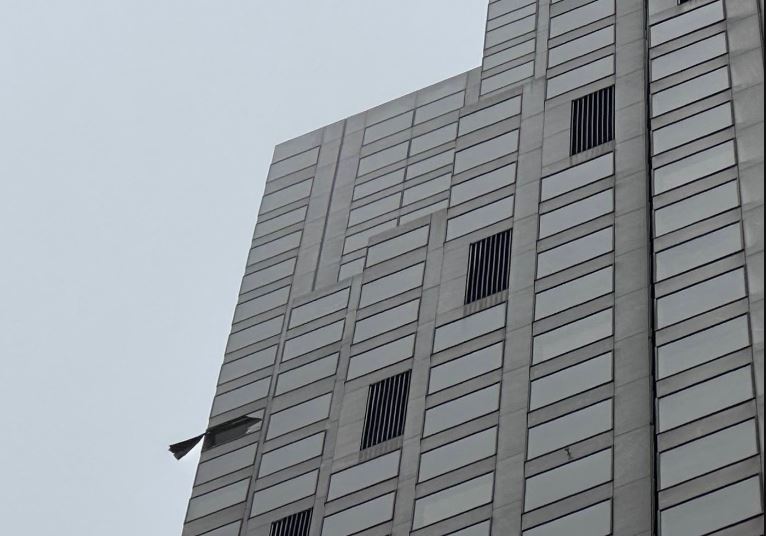 Falling glass after a window pane was blown off the 43rd floor of a high-rise building forced a shelter-in-place order Tuesday afternoon in San Francisco's Financial District.
Officials report the incident at 555 California Street, formerly known as the Bank of America Center. Police shut down nearby streets for the response and investigation, and said another window was at-risk of falling.
Video posted on Twitter by the San Francisco Fire Department shows glass falling from the high-rise. Fire officials said at least two windows are damaged.
Tuesday's falling glass is not the only incident involving a blown-out window at the high-rise building.
Documents with the Department of Building Inspection show that back in September 2016, a citation was issued at 555 California Street after a window was "blown out" from the 11th floor, posing "hazards to pedestrians."
A citation was issued on September 14, 2016, after the city's inspector met with the building engineer. The incident happened at 8 a.m. that day. The 11th window had blown out, according to inspection records, but the damaged window was secured with plywood.
The tenant was told not to use the office with the damaged window. The case was closed the following February, no further details.
Meanwhile, the San Francisco incident comes as heavy rain and strong winds from an atmospheric river storm wreak havoc across the Bay Area.
No other information was immediately available.