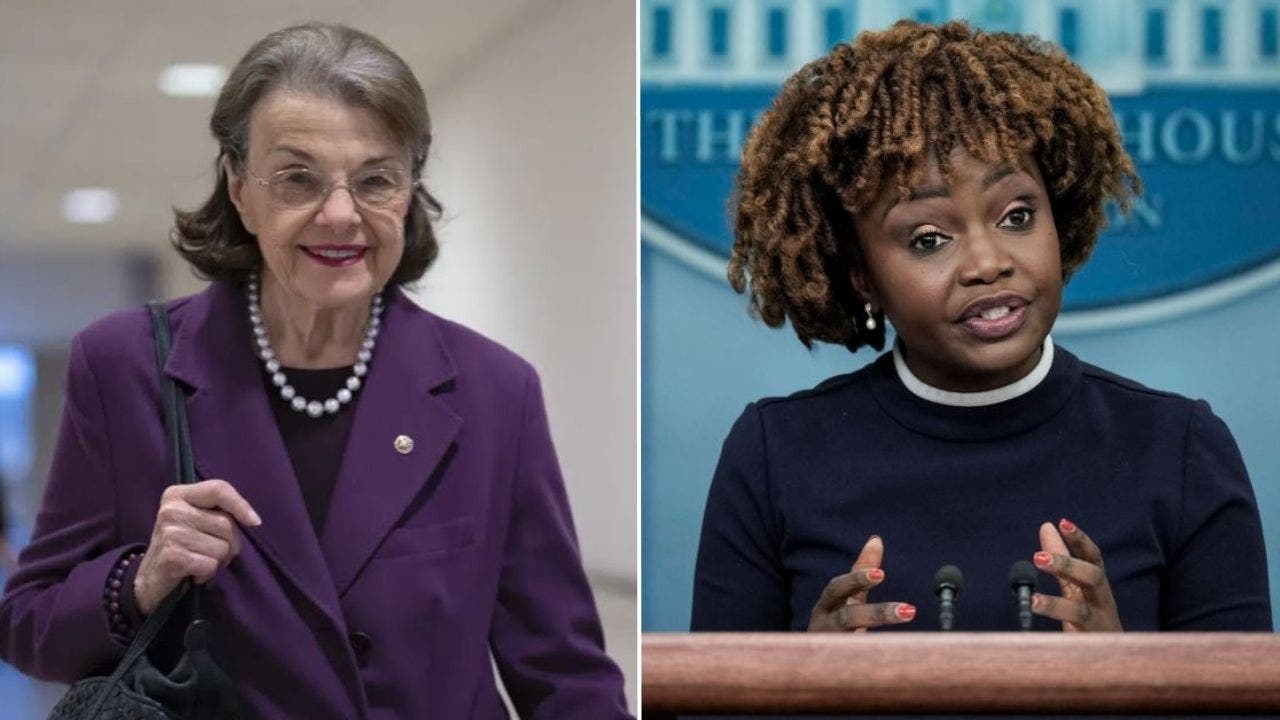 White House press secretary Karine Jean-Pierre said Tuesday that Sen. Dianne Feinstein's, D-Calif., request to have a temporary replacement on the Senate Judiciary Committee as she continues to deal with health issues was "reasonable."
Jean-Pierre also accused Republicans of trying to take advantage of 89-year-old Feinstein's health by opposing the request, despite bipartisan calls for her to step down from her Senate seat.
"Look, this is a decision for her to make when it comes to the future, her future. That is something that she gets to make and should be allowed to do that," Jean-Pierre said during the daily White House press briefing. 
FELLOW DEMOCRATS TURN ON DIANNE FEINSTEIN, CALL FOR HER TO RESIGN FROM SENATE: 'DERELICTION OF DUTY'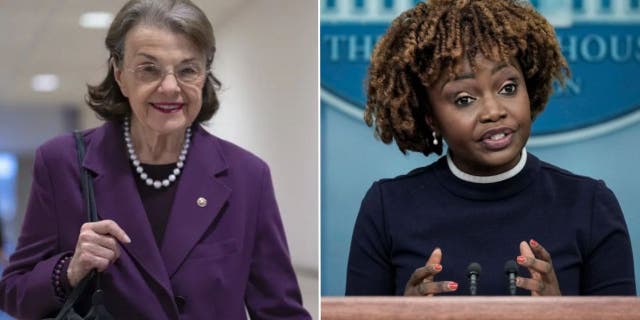 Democratic California Sen. Dianne Feinstein and White House press secretary Karine Jean-Pierre. (AP & Getty)
"I'm not going to speak to every senator or every elected official that makes a comment. But look, what we believe when you think about what Democrats are doing or what their request is, this is a request that we think is reasonable. This is something that Senator Feinstein asked for. This is her request," she said.
"It is flat wrong to seek partisan advantage from health issues of a colleague. Right. The American people reject that kind of scorched earth type of behavior, approach to governing. Again, this is something that she put forward and this was her request. So I'll leave it there," she added.
Feinstein has been away from the Senate since early March after her office announced she was being treated for shingles at a San Francisco hospital, leading to calls for her resignation from Republicans and Democrats alike in contrast to Jean-Pierre's claim of partisanship.
FORMER OBAMA SPEECH WRITER CALLS ON DIANNE FEINSTEIN TO RESIGN: 'SHOULD NOT BE IN THE SENATE'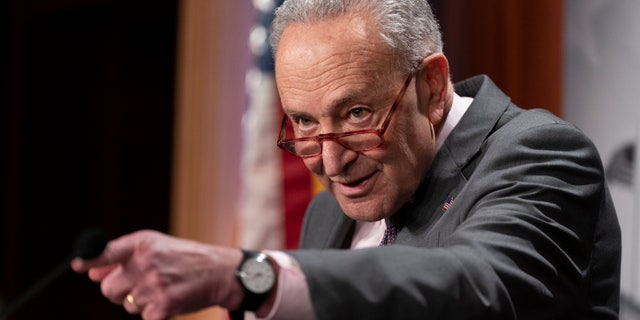 Senate Majority Leader Chuck Schumer of N.Y., speaks during a news conference on Capitol Hill, Wednesday, Jan. 25, 2023, in Washington. (AP Photo/Manuel Balce Ceneta)
Senate Majority Leader Chuck Schumer, D-N.Y., announced Tuesday that he would try to tee up a vote later in the day to temporarily replace Feinstein on the committee with Sen. Ben Cardin, D-Md.
Republicans are expected to block the effort. Senate committee appointments are traditionally passed via unanimous consent, but Schumer will likely need at least 10 GOP senators to agree as 60 votes are needed to approve the temporary change, and most GOP senators are expected to oppose the move.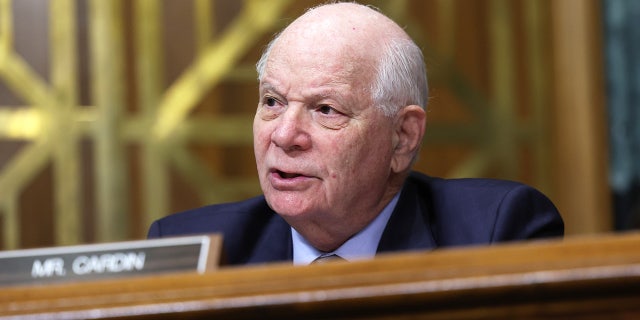 U.S. Sen. Ben Cardin (D-MD) during a hearing on February 15, 2023, at the U.S. Capitol in Washington, DC. (Kevin Dietsch/Getty Images)
CLICK HERE TO GET THE FOX NEWS APP
Fox News' Elizabeth Elkind contributed to this report.
Brandon Gillespie is an associate editor at Fox News. Follow him on Twitter at @brandon_cg.