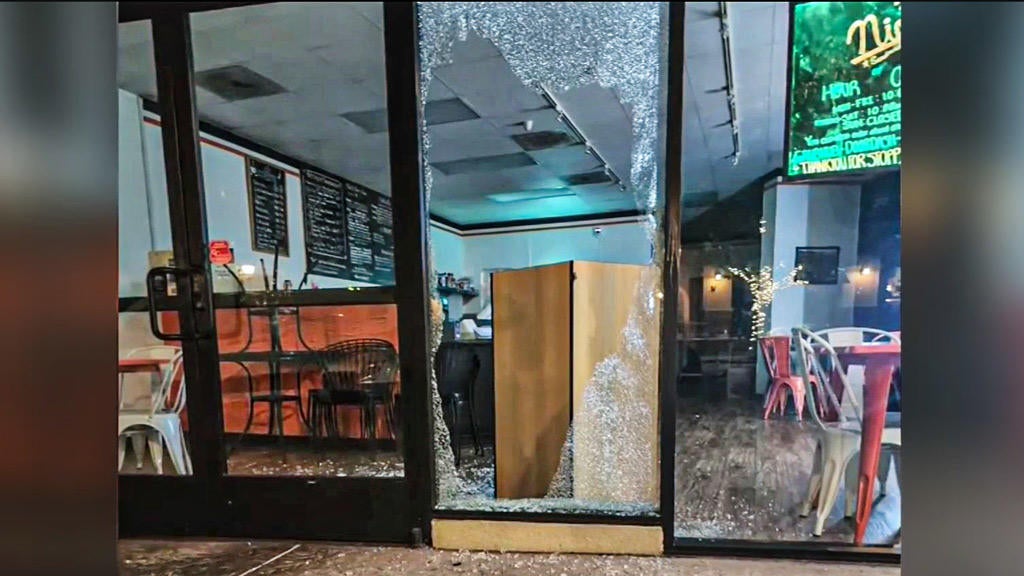 PITTSBURG — Businesses in old town Pittsburg are on edge after a serial vandal strikes again.
This time, Nick's Sandwich Shop had three windows broken over a 24-hour period. Next door, a bakery was vandalized as well.
San Francisco native Elise Davila moved to Pittsburg to raise a family. She started up the sandwich shop after giving birth to her second child.
Nick's has been open for six years and Davila has never experienced this level of vandalism.
"Twenty-four hours, three windows. That's where it's starting to get a little like — how do you stop it?" Davila said.
Surveillance footage of the incident showed the suspect break the window, run in, run out and then just walk away.
"Tuesday night at 11 o'clock, he breaks our window. Enters, steals a soda and that's it," Davila said.
The culprit returned the following night and broke two more windows but this time he didn't steal a thing. Pittsburg police caught the suspect but Elise doesn't feel confident that his crime spree is over.
"They didn't even want to book him. They didn't want to book him because he's a juvenile. They don't want to get involved almost. So how do we protect ourselves at that point?" Davila asked.
Davila has done everything she can as a small business owner. She has installed several cameras but nothing she's done has stopped the random break-ins.
"Just emotions up and down 'ause this is our safe space. This is our home. You get attacked and you feel violated," she said.
Now Davila wonders when the suspect will strike again.
"They definitely need consequences. Whether he's 16, 17 or 35, if they're not getting consequences, they're not being held accountable and a slap on the wrist is not doing it anymore."
Thanks for reading CBS NEWS.
Create your free account or log in
for more features.