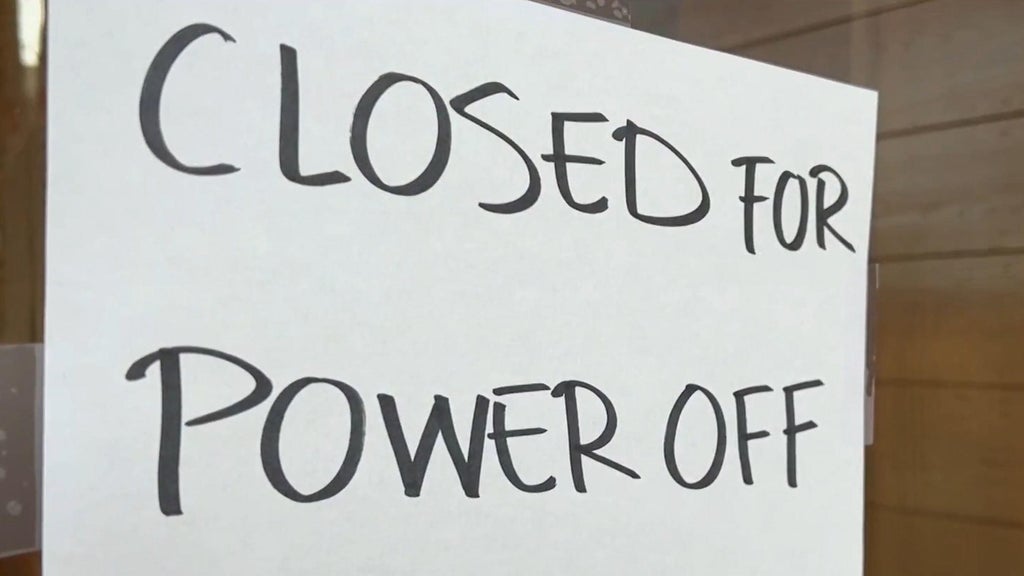 LOS ALTOS — When the minutes turned to hours, the hours to days, Patrick Anderson knew he had to do something to limit the losses at the Post Restaurant in downtown Los Altos.
So he went out and rented a refrigerated truck, parked in front of the restaurant and had the Post's staff load up its perishable inside. Other restaurateurs also asked to store their goods.
The power went down as the result of a fierce wind storm earlier in the week and electricity finally started coming on in the downtown area on Thursday night. However, thousands of local residents still remain in the dark.
"Nobody thinks they're going to be out of power for days," Patrick told KPIX. "My wine and liquor won't go out but the food will… You can get ice but that runs out so you have to get a truck. We got more than we needed so some of the other restaurants around town could use it too."
The power was out for more than 48 hours to the main street business area.  At the height of the storm Tuesday, some 300,000 customers were without power Bay Area wide.
By Thursday night, 12,840 were still in the dark including 8,142 in the South Bay.
Along the hardest hit communities was Los Altos.
"Most of Los Altos remains without power at this time," officials said in an email warning. "PG&E is working to restore power as quickly as possible. While no exact time has been given to have power fully restored to the area, PG&E is estimating Thursday, March 16 at 10 PM to have power back on."  
Another community hit hard by the outages was East Palo Alto. And isn't the first time during the span of stormy weather.
At a Thursday meeting with PG&E representatives, residents voiced their frustrations.
"When you are not in a place of privilege, it hits a lot different," one woman complained. "When you have to look at your kids, you can't even entertain taking them to get something to eat, let alone not knowing what's going on in your refigerator, that's a lot different."
Thanks for reading CBS NEWS.
Create your free account or log in
for more features.