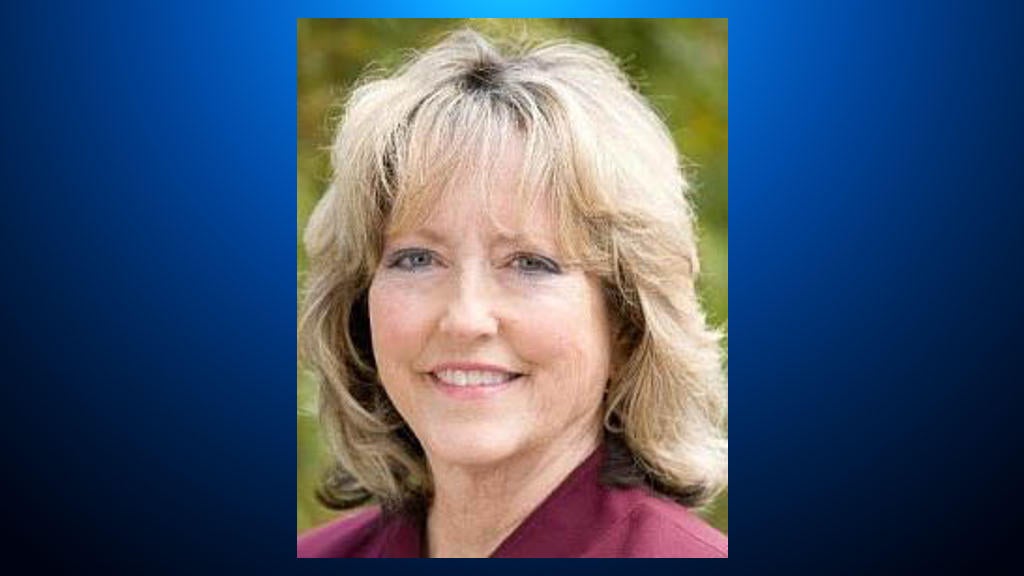 SAN RAFAEL — A civil grand jury in Marin County has released a scathing report regarding a substantial backlog of criminal cases in the county, placing the blame squarely on the shoulders of the District Attorney's Office.
The report, released May 15 and entitled "Justice Delayed is Justice Denied," describes the District Attorney's Office as being in "crisis" due to high turnover, overloaded attorneys, poor organization and structuring, and "multiple" lawsuits against the office alleging discrimination based on race, gender and age.

The jury found that delays in cases are "unreasonable" and in many cases can last more than a year.

"The backlog affects the community at large, including victims of crime, people charged with crimes, and the law enforcement agencies responsible for investigating and prosecuting criminal cases," reads the report.

Marin County District Attorney Lori Frugoli's office is required to give a detailed response to the report within 60 days, but she provided a preliminary response on Thursday.

Frugoli said the same problems that are affecting her office are seen in district attorney's offices all over the state and even nationally, which she says are understaffed and are experiencing a huge backlog of cases. She said that the grand jury's analysis leaves out major factors that have led to the problems and that the public and her office deserve a more detailed analysis.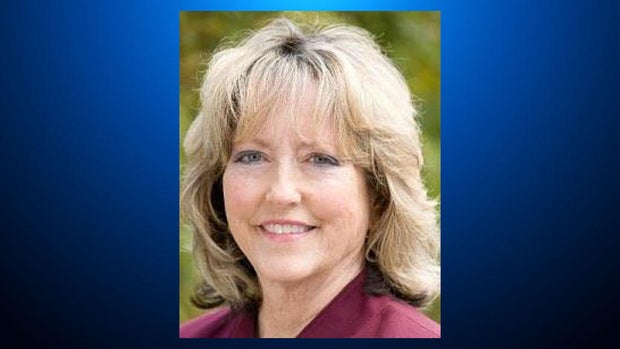 The jury outlined three examples of delays at the Marin County District Attorney's Office.

Of cases pending as of February, 42 percent of the 1,896 misdemeanor cases had been pending for more than a year and 18 percent for more than two years. For the 458 felony cases, 38 percent had been pending for more than a year and 12 percent for more than two years.

As for people incarcerated, as of Feb. 28, of the 251 people in Marin County Jail, nearly 80 percent were there awaiting trial. Twenty percent of them had been there for more than a year.

The California Constitution dictates that people charged with misdemeanors who are held in custody must be brought to trial within 30 days. For those charged with felonies, the law says 60 days.

"The burden of being in custody pending trial fell disproportionately on people of color," said the jury.

Sixty-four percent of the 199 inmates held in February without trial identified as Black, Hispanic, Asian or other, while 36 percent identified as white.

Being held in custody pre-trial for long periods of time — though our country holds that a person is considered innocent until proven guilty — has adverse effects on a defendant's family, employment and their own ability to assist in their defense, the jury said.

The report found that inmates are all treated the same whether they are convicted or not, confined to their cells for 22 to 23 hours per day with no physical contact allowed during visits with their families, who they can only interact with through a partition.

Inmates must even meet with their attorneys over Zoom or by telephone through a plastic partition, making it difficult for both parties to share documents or include a third party such as an investigator, the jury found.

Frugoli said the jury's findings of the jail population and length of its inmates' incarceration is an "unfair and misleading analysis."
"It is not clear to me why the civil grand jury did not more fully address why the individuals are in custody," she said. "As of this past weekend, 10 percent (25) of the 252 individuals incarcerated were booked for murder or attempted murder charges."

The jury admits that COVID-19 had an impact on criminal courts all over the state, which extended the statutory time periods for trying cases during that time. However, the jury still found that the District Attorney's Office is ultimately at fault for current issues.
"While the pandemic was certainly a factor in 2020 and 2021, it became apparent through the grand jury's investigation that the District Attorney's Office is currently the primary reason for the delays in resolving criminal cases," reads the report.

To this assertion, Frugoli strongly disagrees.

"Make no mistake about it, the COVID-19 pandemic is at the heart of the problem," she said.

Frugoli said that the state Supreme Court on at least 20 occasions either totally or partially closed the court in the interest of public safety.

"Cases were continued multiple times by the hundreds, resulting in delays of up to a year or more," she said.

These delays caused a ripple effect that still impacts the office to this day, the district attorney said. But these delays in cases also impact victims of crimes, the jury said.
"Victims of crimes live with the uncertainty of the outcome as the cases drag on," reads the report. "For example, domestic violence and sexual assault cases present particularly delicate and challenging issues that unnecessary delays can aggravate."

Ultimately, the jury found, victims' memories can fade with time, making the cases harder to prosecute.

As for day-to-day operations at the District Attorney's Office, the jury pointed to high turnover and poor organization. According to the jury, in January 2019 the office had 30 attorneys. Since then, 14 of them have left. Eleven other attorneys hired since then have also left, for a total of 25 departures in four years and two months.

For those prosecutors who remain at the office, their caseloads are unduly high and shocking. As of February, each prosecutor can have as many as 600 to 800 misdemeanor cases on their roster. For felony cases, which require much more work and preparation, individual prosecutors can be looking at between 70 to 95 cases each.
To contrast, the jury reports that attorneys at the Public Defender's Office see an average of 150 to 200 misdemeanor cases at a time and only 30 to 50 felony cases.

"The result of the overwhelming caseload is that deputy district attorneys are challenged to perform their duties in an organized, competent and timely manner," reads the grand jury report. "They are frequently unable to respond promptly to discovery requests. They often do not have time to evaluate their pending cases and make settlement offers. And they are confronted with a trial backlog that is daunting."

Frugoli acknowledges that her office is going to need additional resources to catch up.

"We were and remain understaffed," she said.

The district attorney said that over 4,000 cases were on the Criminal Court calendar during January 2022 alone due to the backlog, which made it difficult to keep up with new cases and settle older ones.

Frugoli said those numbers were common throughout 2022.

"For example, the month of August of 2022 we had more than 4,500 cases on calendar and in February of 2023 there were 4,442 cases on calendar," she said, adding that each case requires motions, responses, discovery to the defense and court appearances and should be considered in an attorney's workload.

In June 2022, Marin County Superior Court canceled future settlement conferences as well, Frugoli said, a process crucial in the settlement of outstanding cases, "yet a factor not addressed by the Grand Jury."

Settlement conferences are not required but are helpful in resolving cases. Frugoli said the courts have indicated that they will begin the conferences again, particularly for misdemeanors, where most of the backup exists.

Perhaps not unexpectedly, all of these issues have led to low office morale, the jury said. For the attorneys that have remained in the office, they are enduring "unsustainable stress levels," with an increasing number of them taking mental health leave.

The jury did not comment on the merit of any of the lawsuits against the office alleging discrimination, but it noted that "their mere existence is a point of concern and affects morale."

Grand juries don't just point out problems with entities they investigate, they also make recommendations. For the Marin County District Attorney's Office, the body came up with eight.

First, the jury recommended that the Board of Supervisors appoint an independent consultant to jump in and address all of the problems listed in the report. In the short term, the District Attorney's Office should contract with two former deputy district attorneys to reduce the backlog of cases through plea negotiations, starting with the longest pending cases.

A permanent "expediter" attorney could also be hired who only deals with facilitating pleas in misdemeanor cases. The jury feels that once the caseloads are reduced, it might be easier to attract and hire new attorneys.

The District Attorney's Office also should create a new process whereby discovery materials are provided to the defense in a reasonable period of time. Paralegals could be hired to facilitate this and other trial preparation duties.

The jury would also like to see the office present a quarterly report to the Board of Supervisors on its progress in reducing criminal trial case backups.

Most strikingly, the jury recommended that people who are held in jail pre-trial, not convicted, be given different accommodations than those who have been convicted of a crime. Such accommodations would include being able to have contact visits with their family, the use of technology in their cells such as tablets to assist in their defense, and contact visits with their attorneys.

"The public and my office deserve a more complete understanding of the issue," Frugoli said. "That's why I plan to address the full civil grand jury report in the weeks ahead once I can thoroughly review the data."

The Marin County District Attorney's Office, the Sheriff's Office and the Board of Supervisors are all required to respond to the grand jury's report.

Thanks for reading CBS NEWS.
Create your free account or log in
for more features.