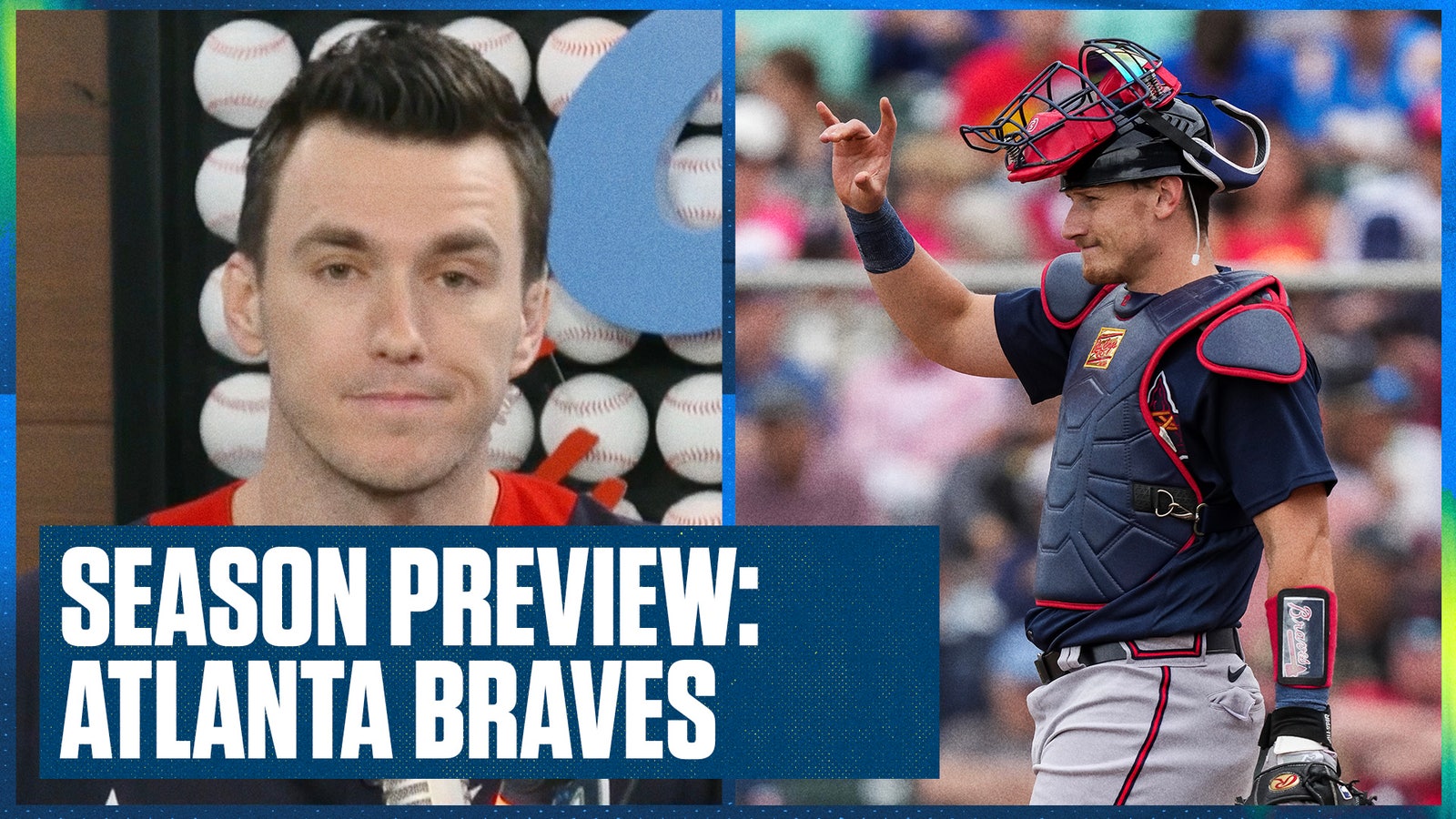 MLB opening day is finally here! And fans and bettors have plenty of reasons to sit on the edges of their stadium seats as the year unfolds.
For example, baseball is already abuzz as everyone prepares to watch the Houston Astros attempt to defend their championship. The Texas team is on a mission to win its third World Series in six years. Are the Astros — the betting favorites at FOX Bet — really poised to repeat? Or will a sleeper team dethrone H-Town?
Speaking of sleepers, teams like the Minnesota Twins and Seattle Mariners could be squads to watch. The Twins have youthful pitching, and the Mariners' hurler Luis Castillo should play a huge role in boosting Seattle's title chances.
From opening day to the very last seventh-inning stretch, every run and win will count this entire MLB season. Our MLB betting experts are here with their best bets for the upcoming season. Here are Sam Panayotovich, Chris "The Bear" Fallica and Ed Egros' best win total, division bets and teams they like to take home the Commissioner's Trophy.
Let's dive in on our team's early predictions as the MLB season gets underway (odds via FOX Bet).
Edward Egros — FOX Sports MLB Betting Analyst
Atlanta Braves: +750 (bet $10 to win $85 total) 
If I didn't like the New York Mets, I must like the Braves, right? 
Right.  
Their offseason was more modest than their New York counterparts, but that's because they haven't needed to make massive moves. Even the one off-season trade that did turn heads didn't feel like desperation. The Braves acquired catcher Sean Murphy, giving Atlanta two solid catchers in Murphy and Travis d'Arnaud. Both these players are expected to split playing time at the position. Murphy and d'Arnaud both finished in the top ten among catchers in expected batting average last season, which keeps the Braves from having to endure a drop-off when one takes the day off.   
It also means the one who isn't playing catcher can be the DH. If you compare those same xBA with designated hitters from last season who had at least 50 innings of work, they would both be in the top 20. This lineup has a few weaknesses but does have balance.
As for pitching, Max Fried and Charlie Morton should continue to be household names in Atlanta, but Spencer Strider maybe even better in 2023. Among those who pitched at least 100 innings last season, Strider led the way with 13.81 strikeouts per nine innings. While he only has two main pitches — a 98 mph fastball and an 86 mph slider — he is only 24 years old, and strikeout numbers tend to be one of the more stable pitching statistics. Strider represents a pitching staff that should have no problem finishing with one of the better records in the National League. 
These are good title odds for the Braves, especially if they start the season hot.
Atlanta Braves Season Preview: Will their new additions help win the NL East title
Ben Verlander and Alex Curry bring you everything you need to know about the Atlanta Braves heading into the season.
Seattle Mariners: +1300 (bet $10 to win $140 total) 
Normally I would not recommend a squad if I didn't think they had a realistic chance of capturing one of the top two seeds in their league. Avoiding that extra postseason series greatly increases a ball club's chances of winning a championship.   
The M's will have a tough time dethroning the Astros this season; however, assuming they win a Wild Card spot again, they will be better positioned to make a deeper run. 
Perhaps their weakest position was at second base, where, according to Baseball Reference, the M's ranked 24th in wins above average (-1.5). Enter Kolten Wong, a 10-year vet with solid plate discipline (his chase rate ranked in the 86th percentile in 2022). Add to that RF Teoscar Hernandez, and you have a lineup that shows real promise.
Of course, it's the pitching that will carry the Mariners in the postseason. Though Robbie Ray's 2022 season didn't include the strikeout numbers he posted in 2021, few lefties have a higher ceiling. The Mariners will also have a full season with Luis Castillo, whose four pitches in 2022 all had expected batting averages of less than .275. The rest of the starting rotation may not have the same caliber of resume, but in a postseason series, Seattle would be a tough out.   
Minnesota Twins Season Preview: Can Carlos Correa & Byron Buxton stay healthy
Ben Verlander and Alex Curry bring you everything you need to know about the Minnesota Twins heading into the season.
Minnesota Twins: +5500 (bet $10 to win $560 total) 
Unlike last season, every squad plays everyone else. Meaning one strong team in an otherwise weak division will not have the luxury of beating up on the same opponents to boost their record to have a chance at those coveted top two seeds. 
Because this schedule change is priced into the market, there may still be value in picking a division winner from a group that may be overlooked, such as the AL Central.   
This time last year, massive deals for Carlos Correa and Byron Buxton made the Twins a trendy pick to make the postseason. Why should this season be any different? Is it because of Buxton's knee injury that caused him to miss a lot of the season? If he's at DH to start the season, the Twins get a bat with an average exit velocity of 92.9 mph (in the 97th percentile).   
Is it because of the weird circumstances that led Correa to return to Minnesota? He's playing now, and he's coming off a season when his work at the plate earned him a wRC+ of 140 (40% better than the league average). 
Minnesota's pitching will have a good mix of youth and experience, like Sonny Gray and Tyler Mahle. This group has enough to contend in the division, and +5500 to win the World Series presents incredible value.   
What's fun about finding sleepers is how volatile the MLB's Postseason truly is. The Phillies got hot at just the right time and were two wins away from a title. Granted, the Astros were highly touted throughout the season, but there are seasons when an unknown comes out of nowhere to contend.  
And this could be the year when that happens again. The Twins are definitely worth a sprinkle.
Arizona Diamondbacks Season Preview: Can they compete for a playoff spot
Ben Verlander and Alex Curry bring you everything you need to know about the Arizona Diamondbacks heading into the season.
Chris "The Bear" Fallica — FOX Sports Wagering Expert
Arizona Diamondbacks Under 77 wins 
A lot of people like the Snakes this year. Count me as someone who is on the other end of the spectrum. 
Considering the youth they'll be sending out this season, I think they are a year or two away. Corbin Carroll should be an excellent player, but how good will he be this year? The rotation is a huge question. Zac Gallen's velocity has been down this spring. Can he throw anywhere near 180 innings this year? How much does Madison Bumgarner have left in the tank after all of those postseason innings he's thrown on top of the regular season? He's allowed 49 HR over the last two years with an ERA close to five. 
Arizona is also in the NL West with the Dodgers and Padres. So use the Arizona "Over" steam to find an inflated number and go the other way. 
New York Yankees Under 93.5 wins 
With Aaron Judge's season for the ages, a completely out-of-the-blue season from Nestor Cortes and a historic number of walk-off wins, the Yankees were able to win 99 games last year. Logic says they aren't going to win 16 games in walk-off fashion again, nor is Aaron Judge going to go .311/62/131 again. So it's very reasonable to expect the Yankees to fall into the upper 80s or low 90s win total area. 
Opening Day hasn't even been played, and the rotation is a mess with Carlos Rodon, Luis Severino and Frankie Montas out. How will a bullpen of Clay Holmes, Michael King and Jonathan Loaisiga fare? Harrison Bader's injury may thrust Aaron Hicks, a Yankees fan favorite, back into the lineup.
I think if you take the name New York Yankees off this squad, the win total would be around three games less. 
James Outman NL ROY +4000
Most think the NL Rookie of the Year will be either Jordan Walker or Corbin Carroll, but Outman is worth a flier at 40-1. 
He's done all he can at the AAA level and is going to get AB early on to show he should be in the lineup nearly every day. He had an excellent spring with the bat and defensively and should get most starts in CF. 
He may split some votes with another Dodger, Miguel Vargas, but at 40-1, he's worth a few bucks.
Here are deGrom's innings totals the last three years – 64.1, 92, 68. He will be 35 in June. It's a massive leap of faith to expect more than 150 innings from deGrom this year, and hey, maybe 150 will be all he needs. But that seems like a high-end guess with at least one lengthy DL stint on the horizon. If I lose this one, it will mean we get to watch peak deGrom for six months, and there are fewer things in sports to see than dominant deGrom. 
San Diego Padres Season Preview: Can they overtake the Los Angeles Dodgers as King
Ben Verlander and Alex Curry bring you everything you need to know about the San Diego Padres heading into the season.
Sam "Sammy P" Panayotovich — FOX Sports Betting Analyst 
San Diego Padres Over 93.5 wins
Padres +900 to win World Series
This is the year it comes together in Slam Diego.
The Padres are absolutely loaded with talent, and I think it's clear they've closed the gap with the big, bad Los Angeles Dodgers. Yu Darvish, Joe Musgrove and Blake Snell headline a strong rotation, and that lineup is as deep as any in baseball at full strength.
Over the last eight months, the Padres front office has successfully flanked Manny Machado, Fernando Tatis Jr. and Jake Cronenworth with two all-world players in Juan Soto and Xander Bogaerts. Add in savvy, veteran hitters like Matt Carpenter and Nelson Cruz, and you've got a scary group.  
It's also a positive that the Dodgers and Padres will likely pace each other in pursuit of an NL West title. Both teams should be favored 120 times or more in the regular season, and competition tends to bring out the best.
I can make a case for about nine teams to win the World Series, but I'm a sucker for San Diego's all-around talent. I envision All-Star closer Josh Hader slamming the door on Houston in the Fall Classic.
Chicago White Sox Season Preview: Can they bounce back from last year's disaster
Ben Verlander and Alex Curry bring you everything you need to know about the Chicago White Sox heading into the season.
Chicago White Sox +300 to win AL Central
The talent is all there on the South Side, but marquee players need to stay on the field and actualize their potential. Here's looking at you, Luis Robert.  
This is a wide-open division with Chicago, Cleveland and Minnesota all separated by three games in terms of regular-season win totals. But let's remember that the White Sox were as high as -600 to make the playoffs last year and -200 or higher to win the division. Hmmm.
Buying the dip at 3-1 isn't the worst idea.
You have to imagine the clubhouse will be a lot different this year with a manager [Pedro Grifol] that was born after World War II. Spare me with your analytics about how managers aren't a big deal. Tony La Russa was asleep at the wheel and asleep in the dugout. It was time for a change.
Last year was frustrating, but last year is over.
Oakland Athletics Under 59.5 wins
Veteran Las Vegas bookmaker Chris Andrews told me many years ago that high totals are high for a reason, and low totals are low for a reason. And they don't come much lower than 59.5 in a Major League Baseball season.
After winning the AL West in the COVID-shortened 2020 campaign, the Athletics have moved almost every player with a pulse. Chris Bassitt, Sean Manaea, Frankie Montas, Liam Hendriks, Sean Murphy, Matt Olson, Marcus Semien and Matt Chapman are all long gone, and the A's are in a full-fledged rebuild at this point in time.
"They might be favored in 30 games," one oddsmaker told FOX Sports.
It's very clear Oakland isn't trying to win, and I'm sure you've heard the rumblings about the team potentially moving to Las Vegas, too. It sort of feels like the plot to Major League when Rachel Phelps wanted to move the team to Miami – only there's no storybook ending around this club.  
You should also consider that once Oakland is buried in the deck by June, it'll start flipping any players that are exceeding expectations.
This could get ugly. 
Top Gambling Stories
Download the FOX Super 6 app for your chance to win thousands of dollars on the biggest sporting events each and every week! Just make your picks and you could win the grand prize. Download and play today!
---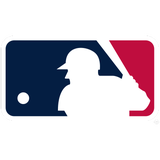 Get more from Major League Baseball Follow your favorites to get information about games, news and more
---